Wraith Zombie (怨灵僵尸; pinyin: yuànlíng jiāngshī) was a zombie in Plants vs. Zombies: Great Wall Edition. She appeared only in Survival mode. She was invisible to all attacks and walked past through all plants. If she was in lighting radius of Plantern, she would lost her ability to walk past plants and could be attacked while eating a plant.
Origins
Her appearance is based on Samara from the The Ring franchise.
Almanac entry
怨灵僵尸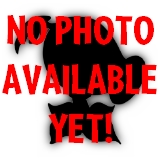 怨灵僵尸神出鬼没,很多时候,她甚至是隐形的。
强度: 中等
特点: 能够隐形
弱点: 路灯花


只在黑夜关卡出现
有些鬼魂没法被超度,去不了阴间,只能在人间恶作剧。
自从僵尸出现后,这些怨灵也兴奋了起来,如同找到了自家人。
不过他们还是和从前一样怕光。
In English: Wraith Zombie

Wraith Zombie is elusive. Most of time, she is invisible.
Toughness: normal
Special: can turn invisible
Weakness: Plantern
Only appears in night levels


Some ghosts can't be released from purgatory, therefore cannot be brought to their afterlife and can only stay in the humans' world and make pranks.
These wraiths were excited because of the sudden appearance of zombies. The zombies felt like family to them.
They are still afraid of light as before though.
Gallery
Trivia
Her ability is very similar to the Bandit Zombie from the Chinese version of Plants vs. Zombies 2.

They both also become visible when they are invisible if they are caught in the light of a Plantern.

Bandit Zombie is completely invisible to the player while Wraith Zombie is only partly invisible.

She is the first and only zombie to only appear in night levels.