Raise a Floppa - The Loop
Play Sound

Water Gun Grass (水枪草; pinyin: shuǐqiāng cǎo) was a plant in Plants vs. Zombies: Journey to the West and later Plants vs. Zombies: Great Wall Edition. It was the first and only plant to be unlocked in Brave the Dragon King's Palace.
It fired projectiles at close range zombies similarly to Puff-shroom. Unlike Puff-shroom however, its range was one tile further and it could only be placed underwater.
It's main purpose in the game is to attract the fish thrown by the Fish Thrower Imp, thus make other plants safe. The fish thrown by the Fish Thrower Imp could immobilized a plant on the same lane for more than 10 seconds, so use it as a counter to the fish.
Origins

It is based on the bubble-tip anemone (Entacmaea quadricolor), a species of anemone that is typically found in the Indo-Pacific area which typically house several types of anemonefish. Like all anemone, the bubble-tip anemone is actually an animal and not a plant.
Almanac entry
水枪草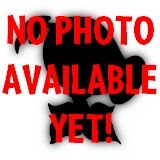 水枪草可以直接种在海底,但是射程比较短。
伤害:小
必须种植在海底
吸气吐气,水枪草得到了绝世秘籍易筋经的吐纳之法之后不断地练习着,希望能够突破三格的射程
恢复时间: 非常长
花费: 25
In English: Water Gun Grass

Water Gun Grass can be planted directly underwater, but is relatively short-ranged.
Damage: light
Must be planted underwater

Inhale, exhale, Water Gun Grass has been continuously practicing after learning the powerful technique of spitting water, hoping to break through the range of three tiles.

Recharge: very slow
Cost: 25
Gallery
Trivia
When zombies were close enough and able to eat this plant, its shots could now deal severe damage.

It is unknown whether this was a glitch or not.

It's based more off of a animal than a plant, this trait is also shared with Electric Anemone.