So, there are suspicions about these images. About the "FINAL" world in PvZ2. Are they real? Are they fake? The answer lies below. READ ON!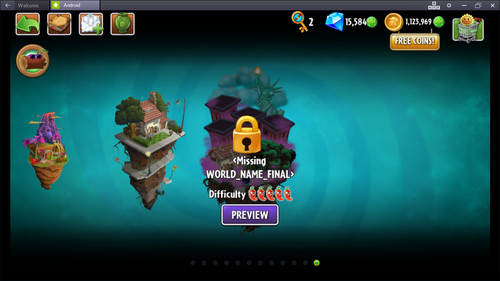 Hmm... Zen Garden is missing...
CORNS
And the answer is...
APRIL FOOLS!
It's FAKE! Congratulations to everyone who saw through it, and to everyone who fell for it, gotcha!
Now please participate in this short survey.
Another note: This may be the last year I can do this, if PvZ2 is truly ending... But just in case, if I do this again next year, please don't give it away! And if you didn't know I do this every year, go look at the Mockup Gallery on my userpage to see the previous pranks.