Hey there User! welcome to my page!
WARNING: INTENSE RANDOMNESS
(A HUGE Thanks to Snapdragon717 for putting the player here)
Not much to say.
I shoot peas...
Thats all.
They are toxic as well...
and NO, I DO NOT ROLEPLAY.
Lucky blovers: 1
when life gives you potatoes, you make a potato salad!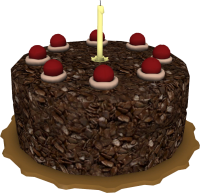 THINGS I ABSOLUTELY LOVE
Cake!
PvZ (of course)
MEMEEEEES
Co-op games. (like castle crashers.)
The zen garden!(and its music)
Chatting In The Lawn
Potatoes
Using steam
Earning achievements
My favourite Plants
Toxic Pea (duh)
Hypno Shroom
Twin sunflower
Cob cannon
Primal Peashooter
Trivia (Because, why not?)
I like cake
I like cake
I like cake
did i already mention cake?
more coming soon!
Random Gallery
Profile Pic History
More Stuff
| | |
| --- | --- |
| | This user's favorite area is Fog. |
| | |
| --- | --- |
| | This user's least favorite area is Night. |
Wordbubble
Toxic Pea - Free peas! (if you can eat them)

It works!
Enemies
spammers,socks
Friends
Snapdragon717 - He is the one who put the Soundclound Player there.
Light Bomber/Elemec - Helped me fix the problems with the Steam version of PvZ GOTY
... Thats all for now! as a reward for coming all the way here.
i will show you the link to my steam Userpage
https://steamcommunity.com/id/RadioactivePeas/
enjoy!
i usually play:
GMOD
BattleBlock Theater
PORTAL 2 (on ps3)
And PvZ GOTY
Community content is available under
CC-BY-SA
unless otherwise noted.