My angry face
Hello.
That is my angry face.

Do nut test my patience when I have this very angry face.
My brother
Hello.
That is my brother.
He is taller than me, and more square than me.
He died.
He got smashed by a Gargantuar.
He thought he could survive, but he did nut.
It was very sad.
My pal
Hello.
That is me and my pal.
We're doing a staring contest.
I did nut win, but neither did he, why?
Because we gave up after neither of us had blinked for hours.
My baby picture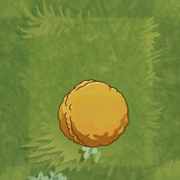 Hello.
I found my old baby picture!
And I do nut like it.
I look terrible in that picture.
Who's the one that thought taking this picture was a good idea.
Still here?
Hello.
So apparently you're still scrolling through my userpage.
Well, I guess I can actually go ahead and say some actual stuff about me.
My name is [I'm not telling you my name], and I was born in [I'm not telling you where I'm from] on [I'm not telling you when I was born, although very few already do know], and I am currently [I'm not telling you my age]. You shall never know my personal info... or will you?
I've started playing PvZ since 2009 (which is the year when the game was first released) as a kid, and it was officially my favourite game. I've also played PvZ2 and PvZH, although, I've now currently stopped playing all of these games because:
PvZ - Finished everything, all the levels, all the achievements, and I've nothing else to do.
PvZ2 - Finished all the levels, and got bored of the Arena feature, been collecting the Power Mints consistently till Bombard-mint, then stopped playing. I went back to play it to try out Penny's Pursuit when it got released, but, again, got bored of it, and only unlocked Hot Date and Explode-O-Nut during my playtime.
PvZH - Got bored of it eventually, specifically after the Colossal Fossils update.
I haven't played any GW games, as I'm not allowed by my parents to purchase any game-related content. I haven't played any Chinese vers. games either as I'm too lazy to try and find a way to download and play it, since I ain't from China.
I have known of this wiki for years before I even joined. The main reason why I joined the wiki after all those years though is because I wanted to correct a grammar mistake in Wall-nut's article that I found, but because I needed an account in order to edit, I made an account to fix it up. So yeah, I'm basically here on this wiki right now just because of a grammar mistake.
Why are you still here?
There's nuttin' else to see here, stop scrolling, and go explore someone else's userpage instead.
Community content is available under
CC-BY-SA
unless otherwise noted.