The Tree line (树系; pinyin: shù xì) was a Class A

Brave plant line in Plants vs. Zombies: All Stars which was introduced in the 1.0.51 update, alongside Viking World.
The line consisted of Small Bush (小树丛; pinyin: xiǎo shùcóng), Firmiana (梧桐树; pinyin: wútóng shù), and Cypress (柏树; pinyin: bǎishù). They all specialized in attacking large groups of enemies and attacked by hurling balls of leaves.
Origins
All members of the Tree line were based on, as the name entails, various types of trees.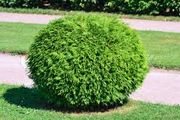 Small Bush, as its name implies, was based on a bush, otherwise known as a "shrub", a small perennial woody plant that distinguishes themselves from trees by their multiple stems and short height.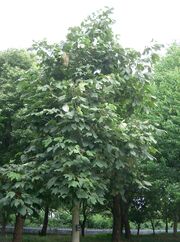 Firmiana was based on a parasol tree (Firmiana) plant, more specifically the Chinese parasol tree (Firmiana simplex). Its name is a reference to a genus of flowering plants known as Firmiana, also known as parasoltrees, which includes most of its species inhabiting in China.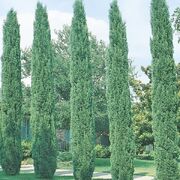 Cypress was based on a cypress, a conifer tree or shrub in the family Cupressaceae.
Almanac entry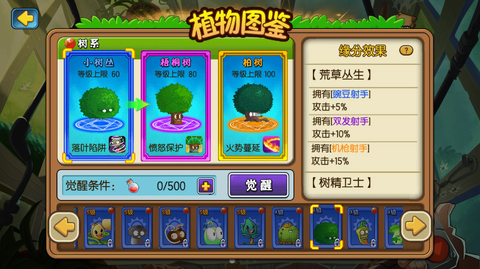 Ways to obtain
Tree line puzzle pieces could be obtained by replaying Journey to the West - Day 8, Viking World - Day 23 or Dark Ages - Night 28, and additional puzzle pieces could be obtained through the Soulmates Puzzle system.
Abilities
Abilities were unlocked by tiering up, while their effect was increased through star leveling.
Note: 10(+5)% means that at LV1 this ability has a 10% on LV1, 15% on LV2 and so on.
Tier
Effect
Description
1

Leaf Trap
[Active]
Deals damage to all enemies on screen and gradually decreases their speed.
This ability has a chance to be dodged by Bandit Zombie.
Additional damage 295(+295).
2

Wrath Protection
[Passive]
At the start of each wave gains 250 wrath and 100(+100) armor for 5 turns.
 3

Wildfire
[Passive]
Leaf Trap also lowers targets' wrath by 40(+40) and spreads burning effect from flamed enemies to another ones for 3 turns.
Star leveling
After unlocking the Tree line, additional puzzle pieces could be used to upgrade it, which increases its stats and ability LVs.
Stars
Puzzle Pieces& required
Upgrade
Coins
Stars
Puzzle Pieces& required
Upgrade
Coins
1
0
+298
0k
1
40
+159
100k
2
2
+99
1k
2
40
+881
121k
3
4
Crit+104
4k
3
50
Crit+341
144k
4
8
+117
9k
4
50
+919
169k
5
15
+482

AbilityLv2

16k
5
60
+175

AbilityLv4

196k
1
15
+420
25k
1
60
+1004
225k
2
20
+124
36k
2
70
+191
256k
3
20
Crit+223
49k
3
70
Crit+460
289k
4
30
+688
64k
4
80
+189
324k
5
30
+135

AbilityLv3

81k
5
80
+239

AbilityLv5

361k
Soulmates
Tree line's stats would be increased if these specific plants were unlocked.
Gallery
Plants vs. Zombies Wiki
has a
gallery
for Tree line.
Trivia
Tree line used to have an attribute, mechanics which were removed from the game. Tree line's feature was orange.
Despite being named after the Firmiana tree, Firmiana resembled more of a stereotypical cartoon oak tree, drawn with the rectangle for the bark and the circle for the leaves. Real world Firmiana trees have a pine tree-like shape, and have leaves that resemble maple leaves.