Raise a Floppa - The Loop
Play Sound


For other uses, see Talisman Zombie (disambiguation).
Talisman Zombie was a zombie in Plants vs. Zombies: Social Edition. He would pop out of the ground randomly at column 6 to 9 and throw a disabling tag the closest plant toward it during the game. After disabling one plant, it retreated back into the ground and left the lawn.
The plant that would get hit by the tag would turn transparent and would not be able to attack or affect the field permanently. Zombies could walk through the plant.
Almanac entry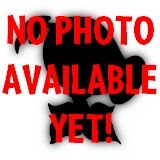 这种僵尸潜伏在地底,会突然钻出地面破坏你的防御体系
强度:中等
特点:使用灵符将植物封印
弱点:三叶草
作为一个出色的道士,他每天都在辛勤得炼制灵符。除此之外,他还练就了一手土遁的本事。
In English:

Talisman Zombie

This zombie hides underground and destroys your defense when it pops out.
Toughness: medium
Special: seals plant with talisman
Weakness: blover


As a good Taoist priest, he is working hard every day to refine his skill on making talismans. In addition, he also practiced the skill of Toton.
Strategies
Blover can blow away its tag, which will result in a ? Mark to appear above its head and it going back underground.
This zombie can be annoying if the player has plants like Tall-nut in front of the lawn since he will make it so zombies can simply walk through it and eat the player's plants really quickly.
If you see him, try to plant a cheap plant like a Sunflower to prevent the tag from disabling one of your important plants. He is a support zombie, meaning that he can only be a pain if he pops out of the ground with a group of zombies.
Gallery
Plants vs. Zombies Wiki
has a
gallery
for Talisman Zombie.
Trivia
Its almanac entry has a typo ('得' instead of '地').
For some reason, in both almanac entry picture and the seed packet texture, he has no mustache and beard, but with Zombie hair.