Raise a Floppa - The Loop
Play Sound

For other uses, see Snapdragon (disambiguation).
Snapdragon was a premium plant which was formerly obtainable in Plants vs. Zombies: Journey to the West. They attacked by spraying fire 3 tiles ahead of it, damaging any zombie in the blast.
About
For more information about this character, see Snapdragon.
Snapdragon was a store bought premium plant which could be purchased with 180 gems and couldn't be imitated. Unlike Plants vs. Zombies 2, he only spat fire three tiles in front of him, dealing damage to all zombies within those tiles. He could also randomly do a special attack, releasing a powerful burst of fire in a 3x3 square in front of him, dealing heavy damage to all affected enemies like his Plant Food effect.
Almanac entry
火龙草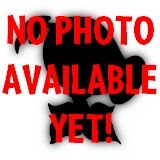 火龙草可以喷出火焰攻击前方的僵尸
普通攻击范围:正前方三格
普通攻击伤害:中等
特殊攻击范围:正前方九格
特殊攻击伤害:高
即便火龙草是植物中最强大的龙,也无法阻止他插上梦想的翅膀,他想去海底世界一探究竟。
恢复时间: 长
花费: 200
In English: Snapdragon

Snapdragon can spray flames to attack approaching zombies.
Normal Attack Range: three tiles in front
Normal Attack Damage: normal
Special Attack Range: three by three grid in front
Special Attack Damage: heavy


Even if Snapdragon is the most powerful dragon in the plant kingdom, that won't stop him from dreaming of wings, he wishes to visit the underwater world and explore it.

Recharge: slow
Cost: 200
Strategies
Snapdragon suffers massive nerfs compared to its original Plants vs. Zombies 2 form. It can be easily outmatched by Fume-shroom, though Snapdragon doesn't require another plant to be used in day levels.
Snapdragon also still has their 3x3 ahead of themselves damaging ability, and this time it activates at random rather than needing Plant Food. Though this is completely random, which can make it hard to depend on.
Gallery
Plants vs. Zombies Wiki
has a
gallery
for Snapdragon.
Trivia
If one looks closely, they can see it had little arms. It was most clear in the advertisement.
Depsite the fact that he attacked with fire, zombies stayed frozen. This also occured with Monkey King Peashooter's special skill.
Its almanac entry is slightly different in this game, referencing the underwater worlds in the game rather than simply saying the whole world.
See also