Raise a Floppa - The Loop
Play Sound

For the form in Plants vs. Zombies: All Stars, see Skeleton Demon Zombie (PvZ: AS).
Skeleton Demon Zombie appeared in "Three Fights With Skeleton Demon" chapter in Plants vs. Zombies: Journey to the West as a boss. She could transform into a variety of zombies. She first transformed in a zombie similar to Screen Door Zombie, then a zombie similar to Dancing Zombie, which could also summon Backup Dancers, then herself who can speed up to infiltrate the player's defenses.
Origins
This zombie is mainly based on one of the demons in Journey To The West, Baigujing, who was a demoness whose powers was to shapeshift into any form, similar to her attacks in-game.
Almanac entry
百骨精僵尸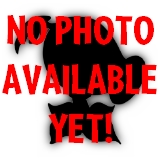 多重人格的女僵尸,掌握狂暴、死亡舞步和光学迷彩等特级。
强度: 极高
特点: 喷出蜘蛛网使植物失去战斗能力
弱点: 悟空有人找

演技浮夸,时而化作农业金属风的老人家,时而变为让其他僵尸脸红心跳的村姑少妇,但这些形象都掩盖不了她那为音乐而疯狂内心。没错,她的本体就是死亡朋克的代言人!在僵尸界的受欢迎程度不亚于跳舞僵尸。
In English:

Skeleton Demon Zombie

A female zombie who has DID. Has the skills of raging, Dance of the Dead and optical camouflage.
Toughness: extremely high
Special: shoots spider webs which immobilize plants
Weakness: Hey Wukong, someone's calling for-


She is bombastic at acting. Sometimes she turns into an old person who performs in a style of agricultural heavy metal; Sometimes she transforms into a beautiful lady from the rural areas. However, all these different looks can't cover her love in music. Yes, she's the spokeswoman of death punk who has no less popularity than Dancing Zombie.
Gallery
Trivia
Her almanac entry referenced the Dancing Zombie.
Her almanac entry said she would send spider webs despite she didn't do that in-game. This is likely a mistake left in the entry.
Her weakness listed in the almanac did not hint any ways of defeating the zombie.