Plants vs. Zombies: Battle for Neighborville (abbreviated as PvZ: BfN, PvZ: Battle for Neighborville, Plants vs. Zombies: BfN, or simply Battle for Neighborville) is a third-person shooter and platformer video game developed by PopCap Games and published by Electronic Arts. It was released as a 'Founder's Edition' on September 4, 2019, and was available to purchase until September 30, 2019, with the worldwide release being out on October 18th.
Setting
Plants vs. Zombies: Battle for Neighborville takes place after the events of Garden Warfare 2. The plants presumably won to battle for Zomburbia and trapped all of the zombies in a "Smell Jar" The plants once again had control of Suburbia and humans did not have to worry about their brains being eaten until the zombies escaped. Now the Plants and Zombies battle once more.
Description
Founder's Edition description
Welcome to Neighborville, where all is well.
Except that a crazy new coniferous conflict between brain-less and botanicals is brewing. Join us as a Founding Neighbor in this early edition and be a part of the community that battles for Neighborville ahead of worldwide launch!
With the Founder's Edition, you'll play through six weeks of weekly content releases as we progress towards worldwide launch on October 18. Earn exclusive rewards for the first four weeks when you log in*, become part of the Founder's community, and help make Plants vs. Zombies: Battle for Neighborville™ better for all just by playing. It's a no-brainer! You also get to be one of the first on your block to experience the game – even Zomboss will be jealous when you tell him.
Over the six weeks of content drops you'll enjoy 20 fully customizable character classes in one social region, three free-roam regions, one PvE mode and six online multiplayer modes, including Battle Arena, with split-screen couch co-op** in every mode.
How do you become a Founding Neighbor? It's simple:
Get the digital-only, Founder's Edition – only available for purchase from September 4 – 30
Play through six weeks of fresh content drops from September 4 – October 17, with your progress rolling over to the standard edition of the game
Enjoy the same content as the Standard Edition product on October 18 at no additional cost
Final description
Time to shake up the neighborhood block party.
Welcome to Neighborville, where all is well. Except that a crazy new coniferous conflict between brain-less and botanicals is brewing! What are you gonna do – call the crops? Soil your plants? Prepare to kick some grass in a plant-on-zombie conflict that will take you to the outer edges of Neighborville and back again.
KEY FEATURES
Customize Every Character for Battle - Join the newest bloom in the age-old battle between plants and zombies with 20 fully customizable classes at launch, including a Team Play class for each faction. Bring the unique abilities of each character class to 6 PvP modes – including the new Battle Arena – and experience the unbeleafable thrills of combat.
Venture to the Outer Edges of Neighborville - The tension across the terra has expanded with 3 free-roam regions and one PvE mode that extend beyond the town of Neighborville. Squad up with up to 3 friends in the Giddy Park social region and take back Weirding Woods, Mount Steep and Neighborville Town Centre. It's grow time!
Play with Your Favorite People in Every Mode - Connect with up to 3 players and battle through flourishing free-roam regions, or jump into the fray with up to 24 players in online multiplayer across a gigantic suburban skirmish.
Gameplay
Similar to its predecessors, the game is a third-person shooter where players take control of the Plants or the Zombies in either a cooperative or competitive multiplayer environment. The game features 20 customizable gameplay classes, six of which are new to the franchise, and they are classified into three groups: attackers, defenders, or support. Each camp also has a new team play class that allows players of the same class to combine forms when they fight against enemies. Players can compete against each other in various competitive multiplayer modes, including the objective-based Turf War mode and the team deathmatch variant Team Vanquish. The game also features several player-versus-environment open zones which allowed players to explore, find collectibles, and complete quests. Split-screen local multiplayer is also available for all gameplay mode.
Controls
Xbox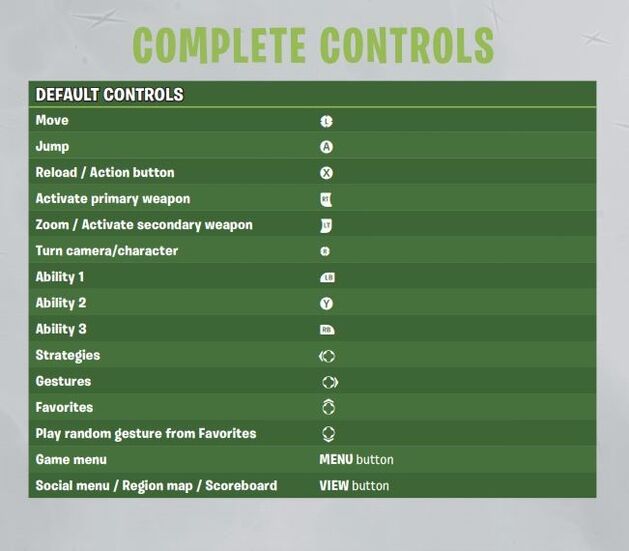 Playstation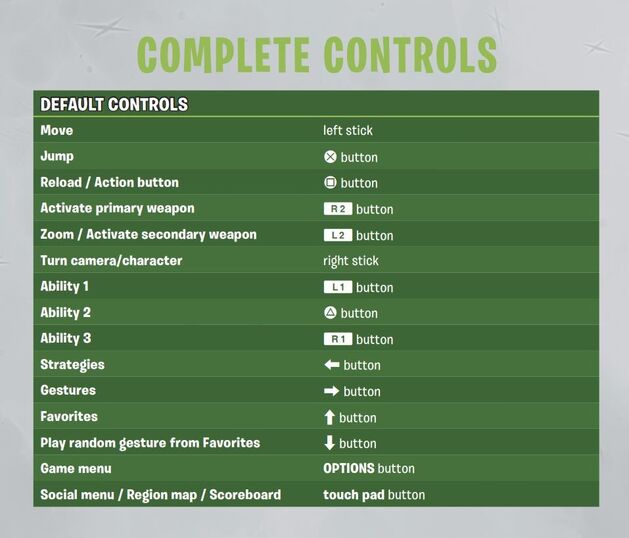 PC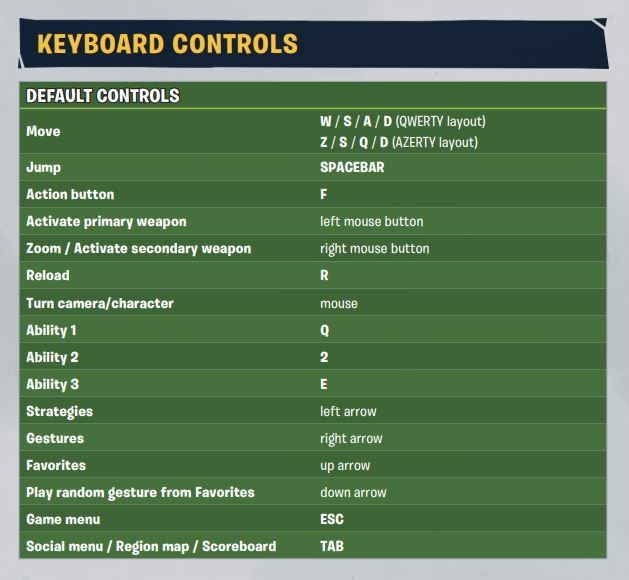 Modes
Most of the modes from the previous Garden Warfare games are returning (all except Infinity Time and the Mystery Portal modes, i.e. Super Mix Mode, Cats vs. Dinos, Boss Hunt, Capture the Taco and Soil Survivors), while several new modes have been added, such as the social region of Neighborville, the four free roam regions for both Plants and Zombies, and the new 4v4 Battle Arena elimination mode.
Development
The Plants vs. Zombies Twitter account confirmed the development of a new Plants vs. Zombies shooter in February 2019. An alpha testing for the game, which was codenamed "Picnic", was held in early August. The game was shown behind the doors for journalists at Gamescom 2019. The game was officially announced and released as an early access game on September 4, 2019. Players who purchased the Founder's Edition would receive regular content updates until the game's full launch on October 18, 2019 and exclusive cosmetic items upon the game's official release.
Downloadable content
Deluxe Upgrade ($9.99 USD)
Season's Eatingz Upgrade ($9.99 USD)
Characters
Plants
Returning plants
Classes
Pots
Weeds
New plants
Classes
Weeds
Zombies
Returning zombies
Classes
Bots
Zombies
New zombies
Classes
Zombies
Maps
Hubs
Free Roam Regions
Team Vanquish
Turf Takeover
Glitches
There is a glitch where if Captain Deadbeard uses his parrot and barrel ability really quickly together he will use both of them.
There is a glitch where, when playing as a Cactus, a player activates their Garlic Drone in an area where they are unable to (such as in a tight corner) and the ability will not instantly refresh and the game will continue as if the drone was destroyed.
Achievements
Pre-release and unused content
Version history
Founder's Road Map
With the founders edition of the game, new content is added every week for 5 weeks along with a special founders edition reward.
Week 1:
Week 2:
Week 3:
Week 4:
The Reinforcements PvP Weekly Event available in the Multiplayer Portal for a limited time.
The Plant PvE region of Mount Steep is also added.
Founders Reward - Pea of Valiance costume for Peashooter.
Week 5:
Battle Arena becomes available in the Multiplayer Portal.
Lawn of Doom festival live.
The Zombie PvE region of Town Center is also added.
Daily, Weekly, and Character challenges are now available.
October 15, 2019
 Released to users with Origin Access.
October 18, 2019:
Full release
Deluxe Edition version and DLC released.
Users that login between the release and Nov. 1st get a special cuztomization for the Chomper .
Full Release
After the game has been fully released, new content is being added on a monthly basis in the form of balancing patches and new content.
November 1st, 2019:
December 2nd, 2019
January 2nd, 2020
February 3rd, 2020
March 2nd, 2020
Luck O' the Zombie festival goes live.
Wizard zombie class goes live.
Shogun-Guard ability for Kernel Corn can now be purchased from Rux as the Valenbrainz prize map is over.
April 1st, 2020
Springening festival goes live
Legendary Thorn Apart ability for Rose goes live and can be won from the prize map.
Wizard can now be purchased from Rux as the Luck O' the Zombie prize map is over.
May ?, 2020
Birthdayz festival goes live
Legendary Steam Blaster ability for Scientist goes live and can be won from the prize map.
Thorn Apart ability for Rose can now be purchased from Rux as the Springening prize map is over.
Upcoming content
Reception
Plants vs. Zombies: Battle for Neighborville was given positive reviews. Destructoid gave the game on PlayStation 4 a 7.5/10 and said about the game as "Battle for Neighborville doesn't go out of its way to surpass expectations, but it's a silly, strange, joyful game – one I'm glad was greenlit." Game Revolution gave the Microsoft Windows version 3/5 stars and said "Unfortunately, aside from its more robust PvE offering and unique new characters, most of the other changes that have been made in Plants vs. Zombies: Battle for Neighborville haven't been for the better."
On review aggregation website, Metacritic, the Microsoft Windows version of the game has a score of 77/100, and 76/100 from both the PlayStation 4 and Xbox One versions, indicating "generally favorable reviews". Despite the favorable reviews, the game was panned by PvZ fans, due to lacking character variants from the first two games.
Gallery
Plants vs. Zombies Wiki
has a
gallery
for Plants vs. Zombies: Battle for Neighborville.
Trivia
This is the first Plants vs. Zombies game to use the refurbished PvZ logo for the entire Plants vs. Zombies series.
External links
Community content is available under
CC-BY-SA
unless otherwise noted.