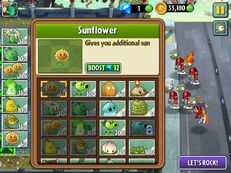 Not to be confused with the other uses of Plant Food.
Plant Food boost is an item that can be activated before a level is started when selecting the plants that last for the duration of that level. Any plant from that seed packet will automatically use its Plant Food effect every time upon being planted.
There are only two ways to activate it. One is to have a boost already obtained from the Zen Garden, which is obtained by fully growing a plant (besides Marigold) and then activating the seed packet that it spawns (which can also be deactivated by simply digging up the plant in the Zen Garden, even with the presence of the boosted seed packet). The other way is to pay a varying price of gems (either 10, 12, or 15) to activate the boost for that level.
However, despite activating the plant food ability, placing a plant with a Plant Food boost on a Power Tile will not trigger the Power Tile's ability.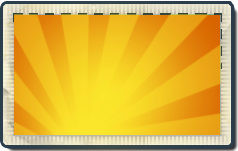 Strategies
It's best to focus on plants with an effect that lasts until it's destroyed, such as Torchwood, Cactus, Electric Currant and all defensive plants. Using it on plants with powerful boosts such as Sun Bean, Banana Launcher, Winter Melon, and Spore-shroom can be quite helpful, as they have large-scale zombie damaging Plant Food abilities, especially some in AoE (Area of Effect) damage.
One notable use of plant food boosting is when it is equipped to Puff-shrooms, it is extremely powerful as it will trigger all other Puff-shrooms, and at the same time refresh all of them. In addition, their 0 sun cost and fast recharge make them even better, as planting them will be easy and you can quickly make a decent board. Finally, if you have no space and must dig one up (which isn't likely, to begin with), their fast recharge and lack of any sun cost would put you at no disadvantage.
Gallery
Trivia
Community content is available under
CC-BY-SA
unless otherwise noted.