Dead Cells Final DLC - The Loop
Play Sound

Peking Express is an achievement that can be obtained on the iOS and Android versions of Plants vs. Zombies. It is worth 5 points on Game Center. This achievement is earned by quickly scrolling down on the achievements screen until the player meets the Chinese zombies. Getting a lower time than their last attempt changes the record time in the achievement description. The player does not need to get a specific time; they just need to get to the bottom, making it achievable from the beginning of the game.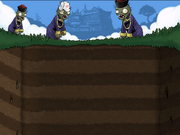 Trivia
It replaced the achievement Down the Hole! on the iPad version in the update released on April 19, 2012 (the 1.9.2 update). However, it kept the icon of the latter achievement.
It is a hidden achievement and will not show up on the achievements page until it has been earned.
It is the only achievement that changes depending on a factor.
In the iOS version, the player needs to dig within 3.30 seconds to get the achievement.
The iPad's icon has the Chinese word next to the shovel, "爱" (specifically in simplified Chinese), which is "love" in English.

Yet neither its meaning nor the character itself have anything to do with the achievement.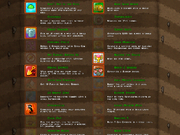 See also
* means the achievement is PC-exclusive.
** means the achievement is handheld-exclusive.
*** means the achievement no longer exists.