Raise a Floppa - The Loop
Play Sound

For the version in Plants vs. Zombies Online, see Oxygen Algae.
Oxygen Algae (氧气藻; pinyin: yǎngqì zǎo) was a plant and an environment modifier in Plants vs. Zombies: Journey to the West He was an aquatic plant, and as such can only be planted underwater. Since most plants cannot be planted underwater, the Oxygen Algae must be used. When planted, the player will be able to plant any other plant in a 3x3 area around him in Plants vs. Zombies: Journey to the West.
About
Oxygen Algae was the first plant obtained in the Fight the Sea Demons. He was integral to the waterlogged areas of Fight the Sea Demons and Brave the Dragon King's Palace as it provided oxygen in a 3x3 area around himself, allowing non-aquatic plants to survive underwater to fight various undersea zombies.
If eaten the surrounding plants would slowly take damage until either defeated or until another Oxygen Algae is planted in a nearby vicinity.
Origins

He is based on kelp, large brown algae seaweeds that make up the order Laminariales.
Oxygen Algae's abilities are a reference to real-life algae's ability to photosynthesize and produce oxygen.
Almanac entry
氧氣藻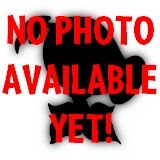 氧气藻可以提供氧气泡给地上的植物
范围:十字型
必须种植在海底
"噗咕……噗咕……" 氧气藻默默地吐着气泡,倒不是他愿意一直吐,只怪他昨晚喝了太多的汽水。不过有传言说,他除了吐气泡就不会做别的了
恢复时间: 短
花费: 25
In English: Oxygen Algae

Oxygen Algae can provide oxygen bubbles to plants on land
Range: Cross-shaped (3x3 in-game)
Must be planted underwater

Puff...puff..." puffs Oxygen Algae, it wasn't that he was willing to keep spitting bubbles, only to blame him for drinking too much soda last night. However, there are rumors that all he knows is spitting bubbles.

Recharge: fast
Cost: 25
Gallery
Trivia
Algae is actually neither plant, animal, nor fungi. Algae is usually a single-celled organism, however, multi-cellular algae are not unknown to exist.
If it got eaten, the player had 5 seconds to plant another Oxygen Algae before all plants in the 3x3 area where it once was drowned.