Fire Emblem Warriors: Three Hopes - The Loop
Play Sound


This subject currently has no proper strategy associated with it. If you have figured out a good strategy, please
add it
or the zombies will eat your brains!
For the version in Plants vs. Zombies: All Stars, see Ox-Demon King Zombot.
Ox-Demon King Zombot was a zombie in Plants vs. Zombies: Journey to the West and served as the boss for Battle of the Ox-Demon.
Almanac entry
牛大王僵尸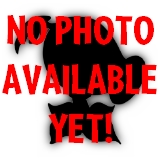 僵尸博士又一杰作。
强度:极高
小型机械已经不能满足僵尸博士,他又花了两年时间获得了死亡哲学的教授头衔。这次他掌握了大型僵尸机械的制造技术,并沉迷于一本叫东游记的长篇神话小说,按照书里的描述制造出一个超极巨型的牛大王机械僵尸。
In English:

Ox-Demon King Zombot

Another masterpiece of Zomboss.
Toughness: extremely high


Small machines can no longer satisfy Dr. Zomboss. He spent another two years to become a professor of the Philosophy of Death. This time he has mastered the production skills of gigantic zombie robots, and became obsessed with a mythical novel called "Journey to the East". Following the descriptions from the book, he made a gigantic Ox-Demon King Zombot.
Attacks
Ox-Demon King Zombot differs from all other bosses in the franchise in that it has three stages of battle, between which the player can choose new plants. With the first stage, the player fights at night, with the second at dawn, with the third at day (at the same time, the surrounding world turns into a heavenly palace). The boss also has the following abilities:
Summons zombies by dropping them down with the Zombot's hand.
Place a fireball similar to a Zombot's Fireball, which can be destroyed by an Ice-shroom. In Plants vs. Zombies: Great Wall Edition he can also create an Iceball.
Launches a rocket (from the leg in the first two stages and from the cannon on the head in the third). Before the rocket lands on the targetted plant, a target similar to that of Bungee Zombie's attack appears, after which the rocket destroys the plant and the Flower Pot that it landed on, starts blinking for a while, and then explodes, destroying all plants in a 3x3 radius. This is a very destructive ability, but an Umbrella Leaf can repel a flying rocket. A landed rocket is impossible to destroy.
Waving his Iron Fan, which speeds up all zombies onscreen until he stops waving the fan.
On the third stage, he can shoot a laser beam from the eyes, destroying all the plants on the lane as well as the Lawn Mower. It can be countered by using Ice-shroom.
Strategies
Gallery
Plants vs. Zombies Wiki
has a
gallery
for Ox-Demon King Zombot.
Trivia
The "Journey to the East (东游记; pinyin: Dōngyóujì)" mythical novel mentioned in his almanac entry is a play on "Journey to the West", the ancient Chinese novel Plants vs. Zombies: Journey to the West is based on.

Coincidentally, it is an existing novel which has a similar name with Journey to the West.