Raise a Floppa - The Loop
Play Sound

For the version in the Chinese version of Plants vs. Zombies 2, see Oak Archer
Oak Archer (橡木弓手; pinyin: xiàngmù gōngshǒu) was a premium plant that appeared in Plants vs. Zombies: Journey to the West. He fired arrows to hurt zombies.
About
For more information about this character, see Oak Archer.
Oak Archer was a store bought premium plant which could be purchased with 180 gems and couldn't be imitated.
Like Plants vs. Zombies 2, he shot arrows to attack enemies ahead of them which dealt more damage than a Peashooter. However, due to a lack of Plant Food in the game, there was a chance for him to use his Plant Food effect, firing multiple arrows into the air which hit all zombies on screen.
Almanac entry
橡木弓手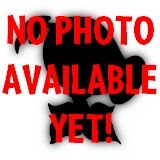 发射箭矢攻击前方的僵尸
普通攻击范围:正前方
普通攻击伤害:高
特殊攻击范围:全屏
特殊攻击伤害:中等
橡木弓手从小打碎了无数邻居家的窗户玻璃才练到了如今的境界,为此他没有少挨老爸的巴掌。他有一个随身携带的日记,最后一页上写着: "僵尸膝盖:998/10000。"
恢复时间: 长
花费: 200
In English: Oak Archer

Fires arrows to attack oncoming zombies.
Normal Attack Range: straight
Normal Attack Damage: heavy
Special Attack Range: full board
Special Attack Damage: normal


Oak Archer broke many of his neighbors' windows when he was young, often being punished by his father because of that. His diary has the words "Zombie knee: 998/10000" written on the very last page.

Recharge: slow
Cost: 200
Strategies
Oak Archer is best comparable to Repeater in terms of cost and usage. Oak Archer deals more damage than Repeater, but suffers a slower recharge and the inability to team up with Torchwood. Oak Archer's main advantage against Repeater is his special ability, but this attack happens at random and is thus unreliable to depend on.
However, if the difficult feat of planting down multiple Oak Archers is pulled off, the results can be rewarding and near-devastating. Due to every Oak Archer having his own independant probability of using his special attack, each Oak Archer can support and supply damage in every lane. Something to note is that the special attack always has the probability to function even if a lane an Oak Archer is on is void of zombies, allowing him to support each lane.
Gallery
Plants vs. Zombies Wiki
has a
gallery
for Oak Archer.
Trivia
His entry is the exact same as his entry in Plants vs. Zombies 2.
His special attack can hit zombies behind him.
See also