This article is under construction and requires more content. You can help our wiki by
expanding it
.
Modern Day - Day 25 is the twenty-fifth level of Modern Day. Modern Day sliders are introduced in this level.
The main gimmick in this level is that after the player starts the level, all the plants on the lawn are instantly incinerated, and the player must revive them using the Intensive Carrots that they receive via the conveyor belt. That is the only plant given to you throughout the entire level.
Difficulty
This level relies on reviving plants. The most dangerous zombies are the ones who move plants, which are the Excavator Zombie and the Punk Zombie. If Punk Zombie pushes a plant into a space where a very important plant is placed, you cannot revive that important plant anymore. Excavator is an even bigger threat as the plants given cannot kill it quickly, as well as bringing plants forward, rendering them useless. In addition, Coconut Cannon can only kill it with splash damage. All-Star Zombie is possibly the hardest to deal with, as it can instantly kill plants, comes out quickly, and spawns in a row where there are slider tiles, so the player should kill them quickly.
Trivia
This is the only Special Delivery level to give only one plant to the player, which is the Intensive Carrot.
This is the first level to show slider tiles in another world other than Frostbite Caves.
Walkthrough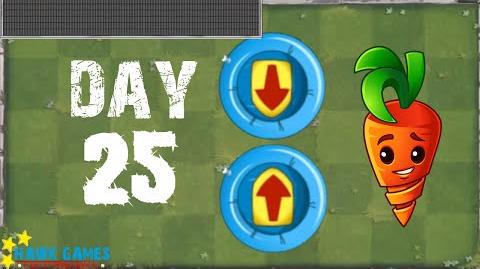 *: Removed ~: Epic Quest