For a similar version in Plants vs. Zombies 2, see Brain Busters. If you are looking for canceled mini-games, see Canceled mini-games.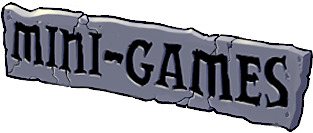 Mini-games is a gamemode found in most versions of Plants vs. Zombies. They are accessed through the main menu below Adventure Mode or through the More Ways To Play menu on the iOS, Android, PlayStation 3, PlayStation Vita, and Xbox 360 versions of the game. Mini-games are a collection of levels that have the player to choose plants, use a conveyor belt to provide plants, or force the player to use a set of plants to complete a certain goal. There are 20 mini-games in most versions with various unique twists, such as smaller zombies or zombies with plants for heads. Many of them are closely related to PopCap's other games e.g. Beghouled and Beghouled Twist being based on Bejeweled and Bejeweled Twist respectively, and Zombiquarium being based on Insaniquarium. Sometimes, a mini-game will be replaced with another one on certain versions. On the iOS and Game of the Year versions, beating all the mini-games present will earn the player the achievement: Beyond the Grave. However, in some versions the player must buy them such as the Android version.
Mini-games can be found for the first time in a present dropped by a zombie in Level 3-2 of Adventure Mode. The mini-games initially available are ZomBotany, Wall-nut Bowling, and Slot Machine. The player can unlock many more mini-games after the completion of Adventure Mode.
Overview
At first, mini-games cannot be accessed, but the mode is unlocked as the player progresses through the game. There will be three mini-games that are unlocked before finishing Adventure Mode: ZomBotany, Wall-nut Bowling, and Slot Machine. After the player completes Adventure Mode, more mini-games will be unlocked, and the player must complete them to unlock further mini-games. Each mini-game yields one trophy which is worth a diamond after the first completion, and a bag with five gold coins in subsequent plays.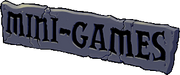 On the iPhone, iPod Touch, and the iPad, some of the mini-games must be purchased from Crazy Dave's Twiddydinkies.
In the iPad version, Vasebreaker is listed under mini-games in addition to under Puzzle Mode.
Some mini-games are more difficult versions of the levels played in Adventure Mode, which are Wall-nut Bowling (Level 1-5), Whack a Zombie (Level 2-5), Big Trouble Little Zombie (Level 3-5), and Dr. Zomboss's Revenge (Level 5-10).
Mini-game pages
List of mini-games
There is a total of 27 mini-games altogether, however some mini-games are exclusive to some versions.
Canceled
Main article: Canceled and Limbo Page.
Mini-games that play Loonboon music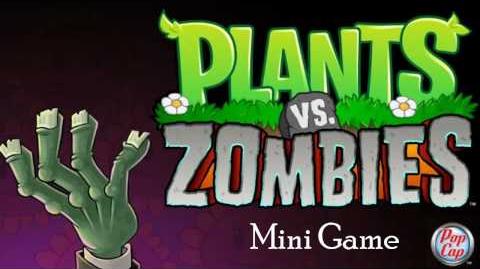 Some mini-games have music which is called Loonboon. They are:
See also
†: Strategy page