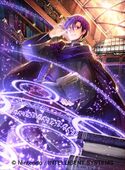 Hello, and welcome to my Message Wall, User!
Pretty Cure, Love Link! ~ Doki Doki! Pretty Cure OST

I am SoaringSprocket, the one-of-a-kind administrator who does stuff here from time to time. While I'm not really that active around here, I still do try to help whenever I feel motivated.

Leave a message if you want and/or need anything!
Credit goes to Pinkgirl234 for making the base template I used for this header.

See archived talk page
Give Kudos to this message
You've given this message Kudos!
See who gave Kudos to this message
Community content is available under
CC-BY-SA
unless otherwise noted.