Raise a Floppa - The Loop
Play Sound

For other uses, see Laser Bean (disambiguation).
Laser Bean was a premium plant which was formerly obtainable in Plants vs. Zombies: Journey to the West. He could attack an entire lane of zombies.
About
For more information about this character, see Laser Bean.
Laser Bean was a store bought premium plant which could be purchased with 180 gems and couldn't be imitated.
Like Plants vs. Zombies 2, he shot lasers to attack all enemies ahead of them. However, due to a lack of Plant Food in the game, there was a chance for him to use his Plant Food effect, which dealt more damage than his regular attack. Compared to his attack in Plants vs. Zombies 2, however, the damage dealt with his Plant Food effect was more lack-luster due to how it was unable to one-shot a Regular Zombie in Journey to the West.
Almanac entry
激光豆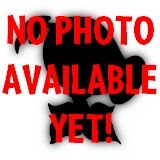 激光豆可以发射激光攻击前方的所有敌人
普通攻击范围:正前方
普通攻击伤害:中等
特殊攻击范围:正前方
特殊攻击伤害:高
经过了激光眼科手术后,他获得了不可思议的能力。现在激光豆拥有了强大的能量,以及不眨眼游戏中的压倒性实力。
恢复时间: 长
花费: 200
In English: Laser Bean

Laser Beans can shoot lasers to attack all enemies in front of them
Normal Attack Range: straight
Normal Attack Damage: normal
Special Attack Range: straight
Special Attack Damage: heavy


After getting laser eye surgery, he had acquired an incredible ability, now Laser Bean possesses a powerful energy, as well as an overwhelming strength at staring contests.

Recharge: slow
Cost: 200
Strategies
Laser Bean could be used just like he would have in Plants vs. Zombies 2. Due to the slower swarm of zombies, his ability can be less useful, especially with his slower recharge. However, being able to randomly activate what would be his Plant Food effect can be devastating to zombies. The only issue with the attack is that is entirely random on when it'll activate, making it hard to depend on it.
Gallery
Plants vs. Zombies Wiki
has a
gallery
for Laser Bean.
Trivia
Unlike most Plants vs. Zombies 2 ported plants, Laser Bean had no change in their base ability.
it is able to take down balloon zombies
See also