Raise a Floppa - The Loop
Play Sound
Not to be confused with Dartichoke.

Heartichoke is a galactic rare plant card in Plants vs. Zombies Heroes and a member of the

Solar class. She costs 4

to play and has 3

/4

.
She does not have any traits, and her ability does damage to the zombie hero for the equal amount of health a plant or the plant hero is healed for.
Origins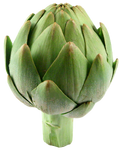 She is based on a globe artichoke, more commonly known as an artichoke, a variety of a species of thistle cultivated as a food.
Her name is a portmanteau of "heart," referring to the heart icon being related to health in many instances, and "artichoke," the real-life plant she is based on.
Statistics
Class: Solar
Tribes: Leafy Flower Plant
Traits: None
Ability: When a Plant or your Hero is healed, do that much damage to the Zombie Hero.
Set - Rarity: Galactic - Rare
Card description
She's a sweetheart, she really is. But fighting Zombies...it's made her hard.
Update history
Update 1.16.10
Update 1.18.13
▼

Ability change: No longer activates her ability with Venus Flytraplanet if she is destroyed in combat.
Strategies
With
For a 4-sun plant, Heartichoke has slightly below-average stats, although there is value in her strength stat of 3, which makes her immune to Rocket Science, Cut Down to Size, Rolling Stone, and Weed Spray, making it hard for most opponents to destroy her easily. However, her true potential lies in a healing deck (along with Pepper M.D.) since she will do damage to your opponent depending on how much health you or any plant recovers.
Heartichoke works well with plants that can constantly heal such as Power Flower, Venus Flytrap, or plants in Venus Flytraplanet. In a pinch, cards such as Geyser, 2nd-Best Taco of All Time, and Astro Vera synergize greatly. With Astro Vera, Heartichoke can do 10 damage to the zombie hero, potentially finishing them off. However, take note that the damage done depends on how much healing you or a plant receives, not how much was given. For example, if you play 2nd-Best Taco of All Time, a card that heals 4 health, to heal yourself at 19 health (assuming your max health hasn't been increased by Astro Vera), Heartichoke does only 1 damage to your opponent, not 4.
The best combo for Heartichoke is to play her in Venus Flytraplanet as when Heartichoke does damage, you will be healed for 3 health and then Heartichoke will do damage again. And since Heartichoke is still in Venus Flytraplanet, this cycle will repeat until you are at full health or the your opponent does a Super-Block or is defeated. This can work effectively if you are low on health. However, if she gets destroyed during combat, she will not activate her ability, so keep an eye on her health and the zombies in front of her. It is recommended you protect her with a Team-Up plant or prepare removal cards in case something unexpected happens.
Being in the flower tribe, Heartichoke can also be used effectively with Power Flower, effectively doing at least 2 damage to the zombie hero, and Briar Rose, which will destroy any zombie that hurts Heartichoke.
Each hero can use their other class to help make better use of Heartichoke:
Against
Watch out for this plant since she can potentially do a lot of damage to you. Knockout is the easiest way to destroy her; alternatively, if Heartichoke gets a lot of strength, simply use Rocket Science or Cut Down to Size.
You can use Tennis Champ or Cuckoo Zombie, as they can destroy her in one hit. However, they will be destroyed too unless they do a bonus attack, which will not work if Wing-Nut is on the field as well, making this an extremely dangerous combo accessible by all Solar Heroes.

Deadly zombies like Smelly Zombie and Toxic Waste Imp are also good options to use, with the added benefit of being able to exchange with any Wing-Nuts played.
Sneezing Zombie is yet another excellent counter as she disables all types of healing, rendering Heartichoke's ability useless, and reduces Heartichoke's stats, allowing Rolling Stone to be played on her. However, the Sneezing Zombie + Rolling Stone combo is only possible as The Smash.
If you need to stall for time, you can play Planetary Gladiator or Undying Pharaoh to let them absorb the damage. In the case of Planetary Gladiator, it is best to shield him with Escape Through Time or Zombie Coach. You can also Bounce her using cards like Backyard Bounce or Pogo Bouncer. If all else fails, try to destroy any other healing plants that benefit this plant, or remove any Venus Flytraplanets to ensure that Heartichoke will not activate her ability as often.
Gallery
In other languages
| Language | Name | Description |
| --- | --- | --- |
| English | Heartichoke | pourtmanteau of "heart" and "artichoke" |
| Simplified Chinese | 心蓟 | "Heart Artichoke" |
| Traditional Chinese | 甜心朝鮮薊 | "Sweetheart Artichoke" |
| French | Coeur d'artichaut | "Artichoke Heart", lit. "Heart of the Artichoke" |
| German | Herz-Artischocke | |
| Italian | Cuorcarciofa | |
| Japanese | ハーティチョーク | English name transliterated into Japanese |
| Korean | 하티초크 | English name transliterated into Korean |
| Brazilian Portuguese | Vigorchofra | |
| Russian | Артишок | |
| Spanish | Corazón de alcachofa | "Artichoke Heart", lit. "Heart of the Artichoke" |