Fire Emblem Warriors: Three Hopes - The Loop
Play Sound


This subject currently has no proper strategy associated with it. If you have figured out a good strategy, please
add it
or the zombies will eat your brains!
Guerrequila (龙舌兰; pinyin: lóng shé lán) is a monthly special plant in the Chinese version of Plants vs. Zombies 2. It slashes zombies within two tiles of it with a sword, dealing 200 damage per shot.
Origins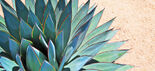 It is based on an agave, a genus of monocots that is native to the hot and arid region of Mexico and the Southwestern United States. Its name is derived from "guerra," the Spanish word for "war," and "tequila," a drink made from the agave plant.
Almanac entry
Note: Its recharge in-game is Sluggish.
龙舌兰

Guerrequila

龙舌兰可以攻击前方两格的所有僵尸,并对头上有防具的僵尸造成额外伤害。

特点:对头上有防具的僵尸造成额外伤害。
植物特征:绿色植物、武艺高强
"高手对决,胜负往往就在一瞬间。那些花哨的剑术不值一提。"每当有人提到那次"史诗级"的决斗,龙舌兰就会一脸不屑的说道。其实大家都知道龙舌兰和玫瑰剑客比的只不过是剪刀石头布。
龙舌兰 (Guerrequila)
Sun cost: 325
DAMAGE: Heavy
RANGE: Close
RECHARGE: Fast
龙舌兰可以攻击前方两格的所有僵尸,并对头上有防具的僵尸造成额外伤害。
特点:对头上有防具的僵尸造成额外伤害。
植物特征:绿色植物、武艺高强
"高手对决,胜负往往就在一瞬间。那些花哨的剑术不值一提。"每当有人提到那次"史诗级"的决斗,龙舌兰就会一脸不屑的说道。其实大家都知道龙舌兰和玫瑰剑客比的只不过是剪刀石头布。
In English:

Guerrequila attacks zombies within two tiles in front of it, and causes additional damage to armored zombies.

Special: Causes more damage to armored zombies. Plant features: green plant, master of martial arts

"When two masters fight, victories or defeats are determined instantly. Flowery swordplays are not worth mentioning." Guerrequila would say this with scorn every time when that "Epic" duel was mentioned. However, everyone knew that it was just a game of Rock-Paper-Scissors with

Zorrose

.
Upgrades
Plant Food effect
When fed Plant Food, Guerrequila throws its sword up, grabs it, and slams it onto the ground which sends a shockwave that spews dirt along its path dealing huge damage to every zombie within its lane.
Costumed
The attack now goes in three directions.
Level upgrade
Level
Upgrades
Description

Double Dragon Dash
双龙闪
Guerraquila will charge when are there no zombies around, after charging, it attacks zombies with two swords.

Combat Training
战斗训练
Guerrequila gains 50% more attack power and health (150% of initial).

Speed Charge
极速蓄力
The charge time is reduced by 50%.

Cell Activation
细胞活化
Guerrequila gains another 50% more attack power and health (200% of initial).

Ability Awaken
能力觉醒
Guerrequila may be boosted when planted.

Fighting Power
战斗能力
Guerrequila gains another 50% more attack power and health (250% of initial).
Gallery
Old
Trivia
It has a face similar to Endurian's.
It appears on the Chinese Lost City's official artwork and advertisements, despite the fact that it is considered a monthly special plant and not a Lost City plant.

It may be because it is from Mexico, where Lost City possibly takes place.

Its Almanac entry references Zorrose and how it "fought" with it.
After it has used its charged attack and starts charging it up again, if a zombie steps into its attack range it will still attack with full charge damage, despite it not fully charging its attack.
Despite the Almanac saying its health is Very High, its health is actually Mediocre.
This is the second plant that uses a sword to attack zombies, the first being Zorrose.
It cannot be chosen in Sky City because its Plant Food effect involves creating shockwaves on the ground, which would have limited to no use or cause glitches in Sky City, much like with Cryo-shroom.

However, Lava Guava also has a ground-based Plant Food effect, but can still be used in Sky City.