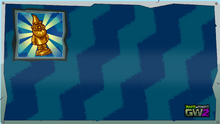 Gnomore! is an achievement in Plants vs. Zombies: Garden Warfare 2. To earn it, the player must find all the 54 hidden Garden Gnomes that are located in the game.
Origins
The achievement's name is a portmanteau of "gnome," referring to the Garden Gnomes the player needs to collect and the phrase "no more," which may refer to not having any of a specific item, meaning the Garden Gnomes were hidden.
Strategies
The hard thing about this achievement is that only 14 Garden Gnomes are found in Backyard Battleground or the L.E.A.F. agent and the Top Zombie rooms. The rest are actually located in the main maps (the non-Turf Takeover maps) with two Gnomes located in each map, and the Gardens & Graveyards and Herbal Assault maps, which have six Gnomes hidden in them.
A player may dedicate entire matches to trying to find these gnomes with the intent of obtaining this achievement, instead of fighting the opponents. Unless other players are willing to co-operate, this can prove to be very difficult, as attempting to find the gnomes may prove difficult with players constantly going after the player trying to find the gnomes, and usually the player finding the gnomes not being able to fight back efficiently.
A good fact to remember is that Aqua Center, Zombopolis, Frontline Flats, Wall-nut Hills, the multiplayer version of Backyard Battleground, and other night maps, like Seeds of Time Night, don't have any gnomes, due to the fact of being released after the Gnomes were hidden.
Walkthrough