Raise a Floppa - The Loop
Play Sound
For the version in Plants vs. Zombies: Garden Warfare, see Giga Gargantuar (Boss).
For other uses, see Gargantuar (disambiguation).
Giga-gargantuar is the second-strongest zombie in Plants vs. Zombies, after Dr. Zomboss. It is a Gargantuar with red eyes that is only seen in Survival: Endless, Survival: Day (Endless), Survival: Night (Endless), Survival: Fog (Endless), Survival: Roof (Endless), Co-op Endless, and Last Stand Endless (mobile only).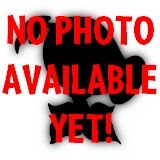 僵尸巨怪是一种巨型僵尸
强度:极高
他在僵尸大本营中就是霸者的存在,甚至连他们自己人,都会躲着他绕道而行。
In English: Giga-gargantuar

Giga-gargantuar is a gigantic zombie
Toughness: extremely high


In the zombies' headquarters, he is like an overlord, who even zombies are afraid of and make way whenever they seen him.
Overview
The Giga-gargantuar has twice as much health as normal Gargantuar, absorbs 6000 damage per shot and its appearance changes upon absorbing 2000 and 4000 damage per shot before dying at 6000 damage per shot or four instant kills. The Giga-gargantuar throws its Imp after 3000 damage per shot or two instant kills.
Strategies
It has double health of a regular Gargantuar, allowing it to absorb 6000 damage per shot or four instant kills. You should try to select as many instant kills, such as the Cherry Bomb, Jalapeno, Squash, and Doom-shroom with a Coffee Bean, as you can. The Cob Cannon is also a good plant to have in your arsenal.
After two instant kills or 3000 damage per shot, it will hurl an Imp into your defenses, unless it is already halfway into your lawn. Sometimes, a Giga-gargantuar will appear before a normal Gargantuar appears. The Imp however, can be very destructive if you control Cob Cannons, as they cannot be protected by Pumpkin.
Another useful strategy, although unconventional, is to use Puff-shroom, Imitater Puff-shroom and Winter Melons. By placing a Puff-shroom in front of a slowed Giga-gargantuar, and immediately placing an Imitater Puff-shroom once the previous one is destroyed, the Giga-gargantuar will be unable to move at all - or at least move incredibly slowly. This strategy is great because although it does no damage to the Giga-gargantuar by itself, it leaves plenty of time for your other plants to take it down, for zero cost. Thus it is best employed when you have achieved an optimal/self-sustaining team layout where you no longer need to add anything to your team. This also works against regular Gargantuar, though it is not as dangerous as this zombie.
Gallery
In other languages
Language
Name
Description
English
Giga-gargantuar
Simplified Chinese

红眼巨人僵尸




僵尸巨怪

in Plants vs. Zombies: Social Edition
Traditional Chinese

紅眼巨怪

French
Giga-gargantua
German
Giga-Gargantua
Italian
Zombi orco gigante
Japanese

赤目ガルガンチュア

Spanish
Megazombistein
Trivia
If it is killed by an explosive plant, its charred body's eyes will become white instead of red.

This is because it reuses the charred animation of the regular Gargantuar.

It appears in all versions of Last Stand: Endless in Plants vs. Zombies FREE.
If the player manages to hack the game to show its Almanac entry, there will be no description of it, since the description does not exist in LawnStrings.txt and the player isn't supposed to be able to see it in the Almanac.

However, the player can create a description of it by modifying LawnStrings.txt to add its Almanac entry.

It cannot be used in Versus Mode, in normal circumstances. It is because it has higher health than any other zombie and it will be too easy for the player to win.
It can be noted that the Giga-Gargantuar's head is bigger than a normal Gargantuar's.
There is a glitch in Plants vs. Zombies FREE during Last Stand: Endless. If a player kills a Giga-Gargantuar and the level ends, the body will remain until the next time the player returns to the lawn. In a normal level, the body will vanish. Sometimes the Giga will walk forward (complete with Imp) for a few paces before vanishing)
There was another glitch in Plants vs. Zombies FREE where Giga-Gargantutars would have infinite health and could only be defeated by using a lawn mower. It was patched after the paid versions of Plants vs. Zombies were removed.
It's the strongest zombie to appear on a normal level, as well as the strongest zombie (only) to appear in Survival & Last Stand: Endless.
It is the only normal zombie in the game to have a different eye color.
If the player hacks to see his almanac entry, he is referred to as Redeyed Gargantuar.
See also