Raise a Floppa - The Loop
Play Sound


For the version in Plants vs. Zombies 2, see Ghost Pepper.
Ghost Pepper was a plant in Plants vs. Zombies: Journey to the West. She attacked by haunting nearby zombies both in front of and behind her, dealing steady and continuous damage.
About
Ghost Pepper was a store bought premium plant which could be purchased with 180 gems and couldn't be imitated.
She haunted zombies three tiles in front of her, and two tiles behind her, dealing continuous damage to them.
She could also randomly do a special attack, temporarily increasing her range to now attack in three lanes instead of one.
Origins

Ghost Pepper is based on the plant with the same name and similar ability in Plants vs. Zombies 2, who in turn is also based on the Bhut jolokia, one of the most known as one of the spiciest chili peppers in the world.
Her special attack is based on her Plant vs. Zombies 2 appearance's Plant Food ability. Her almanac flavor text is also lifted directly from Plant vs. Zombies 2, albeit in Chinese.
Almanac entry
幽灵辣椒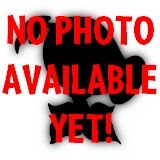 恐吓接近的僵尸,造成持续伤害
普通攻击范围:前3格后2格
普通攻击伤害:高
特殊攻击范围:3行,前3格后2格
特殊攻击伤害:高
当你看着她的时候你可能不会认识她,幽灵辣椒去什么地方的时候并不会一直都套着她那张白色床单。她第一次套上床单还是在某一年的万圣节派对上,每个人都为此精心准备了装扮而她觉得装扮成一个古老的鬼魂会比较有意思。但是从那以后她跟床单之间似乎有了一种心有灵犀的感觉,如同陷入爱河一般。
恢复时间: 长
花费: 200
In English: Ghost Pepper

Scares approaching zombies, causing continuous damage
Normal Attack Range: 3 tiles in front, 2 tiles in back
Normal Attack Damage: heavy
Special Attack Range: 3 rows, 3 tiles in front, 2 tiles in back
Special Attack Damage: heavy


You might not know it looking at her, but Ghost Pepper didn't always wear that white sheet everywhere she went. She first put it on as a lark for a Halloween party one year. Everyone else had these elaborate costumes, and she thought that it would be funny to dress like a plain ol' ghost. But she fell in love with that costume. It spoke to her. She'd found her calling.

Recharge: long
Cost: 200
Gallery
Plants vs. Zombies Wiki
has a
gallery
for Ghost Pepper.
Trivia
She differs from her Plants vs. Zombies 2 version in many different ways.

Despite appearing to be able to hover, she required Lily Pads in order to be planted on water.
She no longer had a limited life span. In turn, she no longer caused an explosion from being destroyed.
Rather than deal small amounts of damage over time, she dealed large amounts at once.

After the 3.10 update, her sound effects were changed to be identical with her Plants vs. Zombies 2 version.
From concept art it can be seen that she was originally supposed to hypnotize zombies, similar to Caulipower.
See also