Raise a Floppa - The Loop
Play Sound

Flying Imp was a zombie in Plants vs. Zombies: Journey to the West. He flew past the plants to grab the Baby Starfruit and then flew back to the other side. If not defeated in time the player would lose a star.
About
The Flying Imp only appears once per level (with some exceptions, such as Level 2-5) and had extremely high toughness in general. He slowly flew to the back of the lawn to grab the Baby Starfruit, then returned via the original route. His toughness varied between levels: for average levels, he had more toughness which usually required multiple instant kills and his toughness increased as the player progressed; in conveyor-belt levels he had lower toughness and only needed 0 to 2 instant kills to be beaten.
Flying Imp also flew across the lawn, meaning he did not eat plants, but instead flew over them. However, unlike Balloon Zombie, he could still be targeted by non-instant kills, while Potato Mine, Tangle Kelp and Squash did not target it.
Almanac entry
小灵僵尸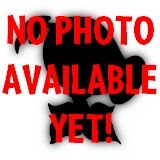 小灵僵尸看到星星就两眼发光。
强度: 很高
特点: 飞过植物偷走星星

拥有和他脸皮一样厚的防御能力,加上一直同样不要脸的鸟,宣称他们是"僵尸侠盗",但拙劣的偷盗手法早已把他们出卖了。另外,据说小灵僵尸不吃素。
In English:

Flying Imp

His eyes shine whenever he sees a star.
Toughness: very high
Special: fly over the plants to steal the star


He is both biologically and mentally thick-skinned, so does the bird. Together they claimed to be the "Zombie Phantom Thieves", yet their awful stealing skills have exposed their true identity. By the way, it is said that he doesn't eat vegetables.
Strategies
As he did not eat plants and was not targeted by Squash, Nut Wujing, Monk Flower and Pig Squash are not suggested Heroes to be used against it. However, all Heroes can instantly defeat Flying Imp whenever they level up, so it is a good idea to take out many zombies as possible when Flying Imp appears. Additionally, Pig Squash's rake can instantly defeat him, but do not rely on this as a strategy due to the randomness of the rake's placement and the fact that only one can exist at a time.
Use multiple instant-kills on him as soon as possible to maximize the damage it takes. Slowing him down using Snow Pea or Winter Melon can also buy time for other plants to damage him. Potato Mine and Squash can still damage him if they are triggered by other zombies.
During the Night, there was much less sun, so Monk Flower should be used to provide extra sun to plant harder-hitting plants, such as Gloom-shroom.
However, Flying Imp is not the main threat here. Due to his slow speed combined with his high health, he can provide coverage for the more-dangerous zombies that appear. Therefore, it is recommended to bring plants that are capable of piercing multiple targets, primarily Laser Bean, so that you don't get swarmed by other zombies that took barely any damage.
Gallery
Trivia
Despite not targeting him, a Squash could deal damage and kill Flying Imp if it attacked due to another nearby zombie.
Despite him being a flying zombie, he couldn't be blown away by Blover.

This is due to Blover being designed to blow away Balloon Zombies and Fog only.

If a level is being stalled long enough, such as during Boss fights, he will appear again.
His Almanac page displays all of his animations, one after the other.

He is the only zombie in the entire series whose Almanac page displays all of his animations.

His Almanac entry explains why he has a lot of health: being biologically thick-skinned.