Arcane: League of Legends - The Loop
Play Sound
For other uses, see Flag Zombie (disambiguation).


Flagger Zombies are Zombies that announce a huge wave of zombies. They are shown on the level progress bar as a red flag with a brain picture on it. They have the same health as a regular Commoner Zombie, but move slightly faster. They can appear on both land and water with a Goose Tube or without one. He is the second zombie the player encounters in Plants vs. Zombies: Great Wall Edition and also the second zombie in the Suburban Almanac.
Suburban Almanac entry
旗丁僵尸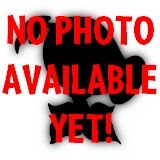 旗丁僵尸身后跟随着一大"波"僵尸。
强度: 低

旗丁僵尸是急先锋,是冒失鬼,是孱弱的"出头鸟(出头僵)",是挥舞着旗帜,叫嚣着"脑子~"的战争狂人。
In English:

Flagger Zombie

Flagger Zombie marks the arrival of a huge pile or "wave" of zombies.
Toughness: low


Flagger Zombie is a vanguard, a harumscarum, a frail stand-out (zombie), and a war maniac yelling "brains~".
Overview
Flagger Zombie absorbs 200 damage per shot, and its appearance changes upon an absorption of 100 normal damage shots before dying at 200 damage per shot. It moves at a slightly faster speed than a Commoner Zombie.
Encounters
Flagger Zombie appears in mostly every level in the game, the only exceptions to this include -
Along with this, despite having two flags, no Flagger Zombie will appear during the first flag of Level 5-5 or Bungee Blitz, but one will appear during the final wave.
Strategies
Related Achievement
Gallery
Plants vs. Zombies Wiki
has a
gallery
for Flag Zombie.
Trivia
In Survival Mode (Hard), the player gets credit for completing a mid-level huge wave only when the Flag Zombie dies.
Flagger Zombie,

Kid Taoist Monk Zombie

, Zombie Yeti (except in Level 4-10 after the first time), and

Oil Truck Zombie Team

(except in Bobsled Bonanza) are the only zombies that can appear in a level without being shown in the seed selection (not counting the zombies dropped by Dr. Zomboss's Zombot and the ones from Invisi-ghoul).
Flagger Zombie is one of the zombies that did not appear in Level 5-10. The others are the

Kongming Lantern Zombie

, Oil Truck Zombie Team,

Tudigong Zombie

,

Taoist Leader Zombie

, Kid Taoist Monk Zombie, and the aquatic zombies.
Flagger Zombie's clothes and skin color are not edited. They are just like the regular Zombie except for a speed boost and added flag.
After 100 damage per shot, not only will his arm fall off, but his flag will also be damaged with several holes, and when the player kills him, he will drop the flag and fall like a normal Zombie does.
If he has no arm and he is eating a plant, he will look like it is eating without using hands.
When this zombie dies, he will sometimes walk backwards and act like it is punching the air.

Commoner Zombie variants share this trait.