Arcane: League of Legends - The Loop
Play Sound

For the version in Plants vs. Zombies Online, see Electric Anemone.
Electric Anemone (电海葵; pinyin: diàn hǎi kuí) was a plant in Plants vs. Zombies: Journey to the West. He used to be unlocked in The Dragon's Palace. He attacked with an electric field in a 3x3 area around himself, similar to the Gloom-shroom. However, he could only be planted underwater.
Almanac entry
电海葵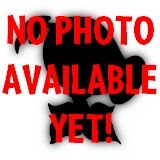 电海葵花可以对在他周围的僵尸造成巨大伤害
范围:周围一圈
必须种植在海底
自信的电海葵花毫不畏惧任何困难,一头杀马特式的发型是他引以为傲的事情,他说上次在村口找王师傅给剃的,觉得很满意
恢复时间: 长
花费: 300
In English: Electric Anemone

Electric Anemone can cause great damage to zombies around him.
Range: a circle around
Must be planted underwater

The confident Electric Anemone is not afraid of any difficulties. It is a matter of pride for him to have a subcultural hair style. He said that he was very satisfied with the skills of barber Wong in the village.

Recharge: slow
Cost: 300
Gallery
Trivia
He seems to not be a plant, but a sea anemone, specifically the long tentacle anemone (Macrodactyla doreensis), which is an animal.

His electric-based attacks are likely based on how sea anemones sting their prey and enemies with their tentacles
He is referred to as "Electric Anemone Flower ("电海葵花")" in the almanac, despite being named the "Electric Anemone".

Although his seed packet looked like an upgrade plant's seed packet, he was not an actual upgrade plant.

This was most likely intentional, in order to prevent this plant from getting imitated by Imitater.
See also