Plants vs Zombies: Tips for taking down Dr. Zomboss
Play Sound
For the version in the Garden Warfare series, see Dr. Zomboss (PvZ: GW).
For other uses, see Zombot.

Dr. Edgar George Zomboss or better known as Dr. Edgar Zomboss or shortly known as Dr. Zomboss or simply known Zomboss is a zombie, the main antagonist in the Plants vs. Zombies series. He's the leader of the zombie horde. He is battled on the Night Roof during Level 5-10 as the final boss in Plants vs. Zombies.
Origins
The name Zomboss is a portmanteau of the words "Zombie" and "Boss", meaning "Zombie Boss", while Zombot is the portmanteau of the words "Zombie" and "Robot", meaning "Zombie Robot". According to an interview with George Fan, Dr. Zomboss' middle name "George" was not intended to be named after him, and was only accepted since "it sounded like a great middle name for a zombie overlord boss character."
Personality
Dr. Zomboss is an intelligent and evil being, able to construct several powerful machines and to deploy a mass array of zombies in order to thwart Crazy Dave, the players, and their botanical arsenal. He is destructive and ruthless, as depicted in Plants vs. Zombies, where he will send a giant fireball or an iceball against anything in his way. This was heightened in Plants vs. Zombies 2, in which his creations destroy his own minions; however, he does not seem to feel any regret for these actions.
Audio
Plants vs. Zombies
Battles
The battles with Dr. Zomboss are set in the Night Roof level, probably so that Coffee Beans would not need to come in order to wake up the Ice-shrooms (which could be troublesome for dealing with the fire). He is the second-to-last zombie encountered in Adventure Mode.
He sends out other zombies to attack. The only Zombies he does not send are Flag Zombies (there are no waves in this battle, as it does not end until the Zombot is destroyed), Dancing Zombies, Backup Dancers, Digger Zombies (all of these three either appear underground or summon other enemies from underground), Balloon Zombies (Cacti do not appear on the conveyor, as they are straight-shooting plants), aquatic zombies (there is no water on the roof), Zombie Yetis (simply due to their exclusivity), Zombie Bobsled Team (despite ice trails from Zombonis. However, they probably do not appear because the Zombot can only place one zombie at a time, and the Bobsled Team consists of four at a time) and the Giga-Gargantuar (for Survival Endless only).
The Zombot also has its own attacks, most importantly fireballs and iceballs which are released from its mouth when it bends down which is the only time when it can be damaged. They both deal lane damage and even crush Roof Cleaners. The Zombot also drops Bungee Zombies (to do single tile damage), and campers, and also stomps at plants near it (which inspired the Zombot Stomp from Plants vs. Zombies Heroes). The boss battle itself is a conveyor-belt level, so seed packets come on the conveyor belt at the top (or left) of the screen.
The only seed packets that can appear are Flower Pot, Cabbage-pult, Kernel-pult, Melon-pult, Jalapeno, and Ice-shroom. Jalapenos and Ice-shrooms are the most effective. The Jalapeno can be used to cut-off the effect of the iceball and ice trail from Zomboni, while the Ice-shroom is effective against the fireball, aside from their regular uses against zombies.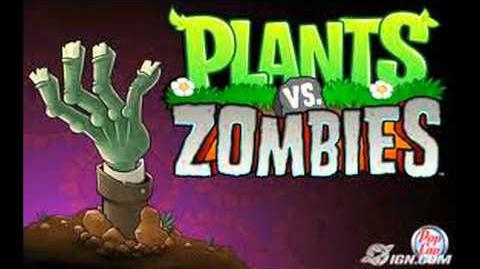 Suburban Almanac entry
Dr. Zomboss
Dr. Zomboss rules them all.
Toughness (in Zombot shell): extreme
Edgar George Zomboss achieved his Doctorate in Thanatology in only two years. Quickly mastering thanatological technology, he built his fearsome Zombot and set about establishing absolute dominance within his local subdivision.
 (China only)  (Archived content)
秦始皇僵尸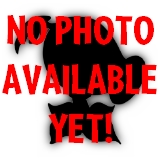 秦皇僵尸好霸气,好威风,有木有?
强度: 非常高


速度: 慢
秦皇做梦都想长生不老!自从变成僵尸,一日三餐吃脑子,果然长生不老!每天在无尽的长城中,追寻脑子……
In English:

Emperor Zombot

The Emperor Zombot is so dominating and fiersome, isn't it?
Toughness: very high
Speed: slow
Emperor Zombot had always been dreaming to become immortal. Ever since he became a zombie, he eats brains every day and had his dream come true! Looking for brains in the endless Great Wall every day...
Overview
When playing Adventure Mode for the first time, Dr. Zomboss approximately absorbs 40000 damage per shot and his appearance changes upon absorbing 8000 damage per shot and at 20000 damage per shot. Dr. Zomboss suffers an explosion at 36000 damage per shot before surrendering at 40000 damage per shot.
Every other playthrough of Adventure Mode, and in Dr. Zomboss's Revenge, Dr. Zomboss has 150% his health, and absorbs 60000 damage per shot, and his appearance changes upon absorbing 12000 damage per shot and at 30000 damage per shot. Dr. Zomboss suffers an explosion at 54000 damage per shot before surrendering at 60000 damage per shot.
Attacks
Dr. Zomboss will randomly do one of the following actions:
Summons zombies by dropping them down with the Zombot's hand. In all versions, Dr. Zomboss will usually neglect lanes with Roof Cleaners destroyed by zombies, but not iceballs or fireballs.
When the Zombot lowers its head and opens its mouth, its eyes will glow either blue or red.

If its eyes glow red, it will launch a fireball. Use an Ice-shroom to put it out.
If its eyes glow blue, it will launch an iceball. Use a Jalapeno to defrost it. Make sure the Jalapeno is in the correct lane or the iceball will not be affected.
Both the fireball and the iceball can crush Roof Cleaners without triggering it.

If a plant is on the flat part of the roof, the Zombot may step on it and crush it.
The Zombot will occasionally summon down three Bungee Zombies from its hand. The best ways to deal with them are to either freeze them with an Ice-shroom, giving you time to attack them, or to burn them with a Jalapeno.
The Zombot sometimes drops a camper van, crushing all plants in a 2x3 area (two tiles tall by three tiles wide). Warning: There is no way to defend or prepare for the van attack. It is done instantaneously with no sign beforehand. However, you can recover from it by having multiple catapult plants still on the conveyor (e.g. you have six catapult plants or more, and you have six Flower Pots, so you should plant them on the area the previous catapult plants were destroyed/crushed), so that the defeated plants can quickly be replaced.
Strategies
Always have an Ice-shroom and a Jalapeno starting for the Zombot's iceball and fireball attacks, and to freeze Dr. Zomboss to defeat him quicker.
Do not plant Melon-pults on the first column. Instead, plant Cabbage-pults there. This will prevent you from losing the Melon-pults to the Catapult Zombie's basketballs.
Conserve your plants, especially Melon-pults and Kernel-pults. Try not to keep all your Melon-pults and Kernel-pults next to each other/put them in a square position; doing this helps keep plants from the camper dropped by the boss. You will risk losing a last line of defense if this happens. Don't panic planting Cabbage-pults next to each other, as they get defeated and appear a little too often.
Only when Dr. Zomboss reaches down to attack you with a fireball should you use the Ice-shroom to freeze Dr. Zomboss and put out the fireball, so that your Ice-shroom is not wasted.
You should not use a Jalapeno while the Zombot is frozen. This will unfreeze him and let him complicate matters.

It is also possible to keep re-freezing him with multiple Ice-shrooms before he drops providing an opening for your plants. On top of this, it is possible to time the Ice-Shroom's freezing so that right before the Zombot thaws, you can use a Jalapeno, and then freeze him immediately after. Do this repeatedly and you can deal a lot of damage.
Butter cannot paralyze the Zombot despite the fact that it is an open-cab machine, meaning that Zomboss would be hit by butter directly.

If you freeze Dr. Zomboss while he sends out his iceball attack, you will have to deal with the snowball with a Jalapeno, thus unfreezing Dr. Zomboss, so either use the Ice-Shroom after exterminating the ice ball, or don't use it at all.
Leave a column of empty Flower Pots on the first slanted column of the roof as a buffer endless zone and to plant Jalapenos and Ice-shrooms in and keep your plants behind them, but do not plant them farther up the roof or Dr. Zomboss may destroy them.
Plant the Flower Pots on the flat part of the roof when you plant Jalapenos or Ice-shrooms.
If possible, when tough zombies such as Gargantuars, Zombonis, or Catapult Zombies appear, try to wait until they get as close to your most frontal plant before planting a Jalapeno to finish them all. This makes good use of Jalapenos in case Dr. Zomboss wants to put more zombies on the same row.
Dr. Zomboss has a set pattern that he follows at the beginning of the fight. He always places four regular Zombies, four or five Conehead Zombies, then lowers down to breath out a snow/fire ball, then he comes back and places four or five Buckethead Zombies (sometimes he places one Conehead Zombie), then lowers down his head again. After that, the Zombies he places are completely random, except he will not send Normal Zombies again. After his head lowers the third time, he will then release his Bungee Zombies, then after the fourth, he will drop the RV; after that, his attacks are all completely random. However, they do appear to observe patterns that vary with each fight - sometimes may include more or less of a particular zombie or attack than usual, or placed in different lanes.
The first few plants you get on the conveyor belt are Cabbage-pults, followed by Melon-pults. Try to save your Melon-pults for the Conehead Zombies.

The first four plants on the conveyor-belt come out in the following order: Cabbage-pult, Jalapeno, Cabbage-pult, Ice-shroom. The order of plants coming in afterward is completely random.

If you have only one Roof Cleaner left, he will put almost all of the zombies in the row with the last Roof Cleaner left. This makes it easy to destroy zombies and Jalapeno becomes absurdly powerful.
Related Achievement
Gallery
Plants vs. Zombies Wiki
has a
gallery
for Dr. Zomboss (PvZ).
In other languages
Language
Name
Description
English
Dr. Zomboss
Simplified Chinese

僵尸博士




秦始皇僵尸

in Plants vs. Zombies: Great Wall Edition
Traditional Chinese

殭屍博士

French
Dr. Zomboss
German
Dr. Zomboss
Italian
Prof. Zombotron
Japanese

ゾンボス博士

Spanish
Dr. Zombi
Trivia
If you compare the Zombot with the player's roof, the roof is longer than the Zombot.
In the online Almanac, he is just referred to as Zomboss.
His tagline "to rule them all" might be a reference to the One Ring in Lord of the Rings.
In the "reanim" folder, Dr. Zomboss is referred to as Zombie Boss.
Dr. Zomboss's signature theme is called Braniac Maniac.
In the Xbox 360, PS3, and PS Vita versions, the Utility Pole that marks where the zombies appear is removed to allow the player to see more of the roof and the Zombot's details, unlike other Roof stages where the other parts are blocked.
Dr. Zomboss is seen doing experiments on a single Zombie in the Nintendo DS trailer, trying to shrink it and having unlucky results. When this happens, a censored beep can be heard, hinting profanity.
In Dr. Zomboss's Revenge, when Dr. Zomboss has lost 45%–49% of his health (in other words, is at first degrade), a very serious glitch may occur in which he may throw multiple campers towards the player's defenses, send a huge wave of zombies toward players, and finally end the ambush with Bungee Zombies.
On the DS version, Dr. Zomboss is shown in the Zombot on the top screen, with the progress bar on the bottom portion of the screen and will be pulling levers when performing attacks. The only two times he will not be there are right before the level begins and when he gets defeated (where he will fall off the edge of the screen).

The progress bar on the DS version will only increase when he receives a specific small percentage of damage (the progress bar is instead shown on the bottom right corner of the touch screen on Air Raid, but Zomboss will still be on the top screen).

Every time the Zombot stomps on plants, the biting sound of other zombies is heard, similar to how Gargantuars/Zombonis/Catapult Zombies do.
On the mobile version, if the mobile device has a vibration feature while battling Dr. Zomboss, there will be three occurrences when the vibration is triggered: at the start of the level when he steps on the roof (once per leg), throwing a camper, and the final explosion once Dr. Zomboss is defeated.
If Dr. Zomboss has so low health that can be defeated in one shot, and an Ice-Shroom is planted, his Zombot starts to disintegrate even before the plant disappears, despite that the damage should be dealt after the explosion.
If Dr. Zomboss is defeated and there are zombies remaining, they will despawn.

However, when there is a Zomboni and the above situation happens, he will also despawn but the ice trail will remain. If the player either waits for an ice trail to disappear or uses Jalapeno to melt it, the trail will also disappear thus if Dr. Zomboss is defeated, the Zomboni will despawn first before its ice trail.
References