Raise a Floppa - The Loop
Play Sound


For other versions, see Dandelion (disambiguation).
Dandelion (蒲公英; pinyin: Púgōngyīng) was a premium plant in the Plants vs. Zombies: Journey to the West. He attacked by releasing explosive dandelion seed bombs at zombies down his lane.
it is able to take down balloon zombies
History
For more information about this character, see Dandelion.
Dandelion was a store-bought plant that could be purchased with 180 gems and couldn't be imitated.
He released explosive dandelion seeds at zombies in his lane. These seed bombs would then drop down on zombies, dealing explosive damage to them.
He could also randomly do a special attack, releasing a large amount of high damaging dandelion bombs targeting every zombie on screen.
Origins

Dandelion is based on the Taraxacum flower, also known as the dandelion.
His head has a resemblance to the lion's mane or afro hair.
Almanac entry
蒲公英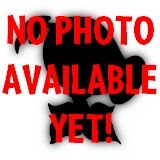 蒲公英可以发射蒲公英炸弹轰炸前方的僵尸
普通攻击范围:正前方
普通攻击伤害:中等
特殊攻击范围:全屏
特殊攻击伤害:高
蒲公英曾经是一个普通的文艺青年,没事的时候他喜欢躺在大树下看书,以及在看书的间隙中仰望天空。他的梦想是成为一名翱翔在蓝天下的飞行员,于是当他长大以后,他成为了一名机场联络员……是的,您没有看错,因为长年不正确的看书姿势导致他的视力下降得厉害,他没能通过飞行员体检!
恢复时间: 长
花费: 200
In English: Dandelion

Dandelion can release dandelion bombs to bombard approaching zombies.
Normal Attack Range: straight
Normal Attack Damage: normal
Special Attack Range: full board
Special Attack Damage: heavy


Previously, Dandelion was a normal young artist. He likes to lie down on a tree to read books and stare the sky through the book's gap if there is nothing to do. His dream was being a pilot flying in the blue sky. When he grew up, he became an airport communication person......Yes, you did not misread, because of his wrong reading position, his eyesight worsened and he could not pass the pilot medical examination!

Recharge: slow
Cost: 200
Gallery
Plants vs. Zombies Wiki
has a
gallery
for Dandelion.