Fire Emblem Warriors: Three Hopes - The Loop
Play Sound

Bramble Sea Grass (荆棘海草; pinyin: jīngjí hǎicǎo) was a plant in Plants vs. Zombies: Journey to the West. He was the third plant unlocked in Fight the Sea Demons.
He could temporarily stun all zombies on his tile similar to Saucer Squash. However, he could only be planted underwater.
Origins

He is based on the seagrass, a flowering plant (angiosperm) which grows in marine environments.
He also resembles kelp, large brown algae seaweeds that make up the order Laminariales.
Almanac entry
荆棘海草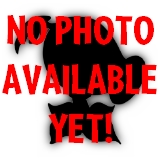 荆棘海草会用力抓住靠近他的任何东西
范围:一格
必须种植在海底
用法:一次性使用,立即生效
荆棘海草最近一次的表白又被捷足先登了,这使他很伤心,不过很快他就重新振作并吸取教训。"一定要抓住机会!"但他似乎对这句话理解有误,导致他碰到什么都会抓得牢牢的
恢复时间: 非常长
花费: 25
In English: Bramble Sea Grass

Bramble Sea Grass grabs anything close to him
Range: one tile
Must be planted underwater
Usage: single use, instant

The latest confession of Bramble Sea Grass was first picked up, which made him very sad, but soon he revived and learned the lesson. "Be sure to seize the opportunity!" But he seems to have misunderstood this sentence, causing him to get stuck in what he hits.

Recharge: very slow
Cost: 25
Gallery
Trivia