Fire Emblem Warriors: Three Hopes - The Loop
Play Sound

For other uses, see Bonk Choy (disambiguation).
Bonk Choy was a plant in Plants vs. Zombies: Journey to the West. He was functionally identical to his appearance in Plants vs. Zombies 2 with the exception of the capability of randomly doing a special attack in which he dealt a large amount of damage to all zombies in a 3x3 area around himself.
Almanac entry
菜问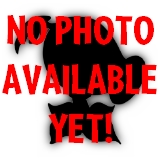 菜问可以攻击接近的僵尸
普通攻击范围:正前方二格和正后方一格
普通攻击伤害:中等
特殊攻击范围:周围九格
特殊攻击伤害:高
来自中国广东的功夫高手,精通东方和西方拳术。他现在正在全世界范围修行,学习新奇的拳法或者教一些学生。说起学生,也许有几个比他本人有名很多。
恢复时间: 长
花费: 200
In English: Bonk Choy

Bonk Choy can attack close range zombies
Normal Attack Range: two tiles in front and one behind
Normal Attack Damage: normal
Special Attack Range: nine tiles around
Special Attack Damage: heavy


Bonk Choy is a Kung Fu Master from Guangdong China, well skilled in Oriental and Western Boxing. He is now a worldwide practitioner, learning new moves or teaching some new boxing students. Speaking of students, maybe there are a few much more famous than him.

Recharge: slow
Cost: 200
Gallery
Plants vs. Zombies Wiki
has a
gallery
for Bonk Choy.
Trivia