Raise a Floppa - The Loop
Play Sound


Assassin Zombie was a zombie in Plants vs. Zombies: Great Wall Edition. He appeared only in Survival mode. His special ability was to switch his lane to one either above him or below him when he reached half health.
Almanac entry
刺客僵尸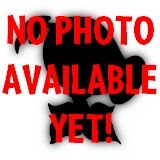 刺客僵尸能出其不意地在战场上进行瞬移。
强度: 高
速度: 快

刺客,生前经受残酷的训练;
死后,他们虽然已经忘记了刺杀的使命,
但是反复训练过的轻功奇术却熟记于心,
当然还有那忘不了的美味脑子。
In English: Assassin Zombie

Assassin Zombie can teleport unexpectedly on the battlefield.
Toughness: high (extremely high in-game)
Speed: fast


Assassins. Heartlessly trained when they were still alive.
Although they have forgotten their mission of assassination,
they still remember their martial practices.
And delicious brains.
Gallery