Dead Cells Final DLC - The Loop
Play Sound
Armor are items used by the zombies to protect themselves. The aim for this is to survive for longer periods, although they can also bypass the player's defenses, nullify the effects of the player's plants, float in the pool, etc.
Armor types
Plants vs. Zombies
Headwear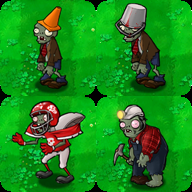 Zombies wear headwear on their heads to survive for longer periods of time, so that they can get closer to the player's house.
A few examples include:
Shields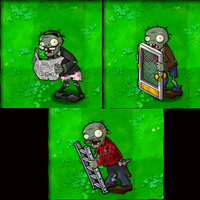 Zombies carry shields in front of them to withstand pea-based damage, including fire peas and frozen peas. Shields are completely powerless against fumes, Spikeweed, Spikerock, lobbed shots, and projectiles from behind. Newspapers and targets, being non-metallic, allow the splash effect of flaming peas to occur.
Shields include:
Vaulting abilities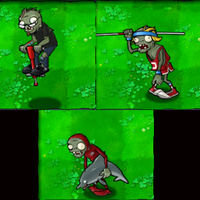 Certain zombies use vaulting items for the purpose of jumping over plants, as well as making them faster than normal zombies. However, they tend to slow down after losing their vaulting item.
Vaulting items are:
Vehicles
Zombies ride on vehicles with the goal being to try to get as close to your house as they can while taking as little damage as possible. If the vehicle is destroyed, the zombie(s) within is/are also killed. Zombonis and Catapult Zombies can be instantly destroyed by Spikeweeds or Spikerocks.
Vehicles are:
Weapons
Weapons are used to attack the player's plants.
Weapons include:
Metallic armor and objects
Metallic armor and objects are very resilient against all types of damage, but they can be stolen by Magnet-shrooms. Keep in mind that these have already been mentioned above.
Metallic armor and objects include:
Other items
Plants vs. Zombies 2
Gallery
See Gallery of armor.
Trivia
See also
V ·

T

· E

Armor and weapons