Hopefully the final part.
---
Previous part of the episode • IaLR Wiki
---
None of this would happen if it weren't for The M.E.O.W. King (for making the series), Rare Dandidoo (for reviving it), and Chilly Bean BAM! (for reviving it again, and making the wiki). Thanks!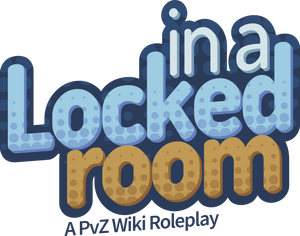 Welcome to the biggest crossover RP here on the wiki! Probably. You are trapped in a random universe, with random people from different games, shows and many more. Interact with the citizens! Complete crazy challenges! Defeat villains! There's a lot to do in the endless trail of the multiverse, but you must try your best to get you and everyone out of the rooms!
S2, E8: Mass Attack

Episode made by JeloElducal (P1, P4) and Fairy27 (P2, P3, P5) • Story by Fairy27 and JeloElducal
---
The gang ends up in the Popopo Islands. It may seem peaceful, but everyone loses their abilities directly and they are replaced by having clones of themselves, done by Necrodeus, the leader of the Skull Gang! It won't be easy when the clones don't trust one another at first. However, a light guides the Locked Room gang to restore them back to normal. Will teamwork be present there? And how would they restore their abilities back?
---
===Rules===
Roleplays come with rules of all shapes and sizes. You MUST follow them if you want to stay here.
General Rules
You can only use your own characters, unless you use ones that are free-use or co-owned.
You may not godmod (effortlessly finish a room) unless you must to prevent an unfinished room.
No spamming. It just fills up the thread/episode!
Follow the plot if stated, since nobody likes derailing.
Minor curse words are allowed, but saying major cusses are not allowed. Well, unless it's censored.
Thread reservations
When the episode reaches 300 posts/ends its story, we will think of creating another room. Exceptions are if there are parts.
If the next episode is reserved, that episode must be made. No universe changing. Example is if the next room is Room B, it shouldn't be Room C.
---
===Sign-up===
You don't have to! You can just barge in! Although, you might need to introduce the character you're playing. Oh, and please join the wiki if you are interested, for you might not know what's going on, who are the characters, etc. That's optional. If you don't want to that's okay!